Jesse Thomas, MS, BS, CSCS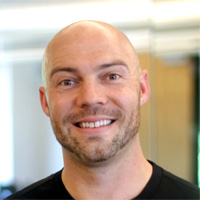 Jesse Thomas has acquired nearly 20 years of experience in the Health Fitness Industry. Some of his areas of expertise include personal training, group fitness, small group training, team coaching, program development/implementation, studio design, boutique to enterprise operations/management, team/culture development, brand consistency management as well as coaching skill development.
Read more about Jesse
He holds a B.S. in Exercise Physiology and minor in Nutrition, as well as a M.S. in Kinesiology with a concentration in Exercise Physiology. Jesse has dedicated his career to bridging the gap between Science and Practical application.
He is a Certified Strength and Conditioning Specialist along with many other certifications and presents relevant industry technologies, training trends and practical applications at various fitness conventions and workshops around the world. Jesse has an extensive history in multiple competitive sports as well as mixed martial arts. Most of his programming includes relevant training trends, wearable technologies, and/or power meters. His programming is designed around maximizing safety, fun, and efficiency of achieving intended and unintended results.
Pamela Kamensky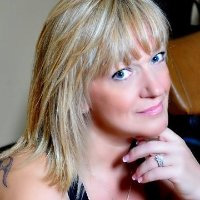 Pamela Kamensky is an accomplished fitness presenter who has worked as a personal trainer, group fitness instructor and fitness program director for more than 20 years.
Read more about Pamela
Through all of her education and training it is Pam's desire to reach out to as many people as possible with the good word of "fitness". She has a Passion for the industry, and strives to provide instructors, personal trainers, and the members of her fitness facility creative and innovative ways to create workouts that are both Safe and Effective.
As an Independent contractor for the National Association for Fitness Certification Pam works as the National Group Fitness Program director and educator, managing the Presenter team and presenting a full series of CEC-approved courses and workshops throughout the Northeast.
Alex McKechnie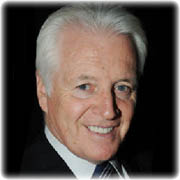 Alex McKechnie is the creator of the CORE X SYSTEM. Alex has more than 40 years of knowledge, experience and innovation in sports training and strength & conditioning training.
Read more about Alex
Alex Spent over ten years as the Athletic Performance Coordinator for the Los Angeles Lakers basketball team where he was part of five NBA championship teams, and is now the Director of Sports Science for the Toronto Raptors of the NBA. Alex joined the Raptors in July 2011 to oversee all athletic training, rehabilitation and strength and conditioning for the franchise.
Regarded as one of the worlds utmost authorities on Core Training and Movement Integration, Alex has worked with such professional athletes as Shaquille O'Neal, Steve Nash, Lamar Odom, Pau Gasol, Grant Hill, Mark Sanchez, Jeremy Lim, Raul Ibanez, Paul Millsap, Paul Kariya, Matt Leinart, Logan Tom, Holly McPeak, Michelle Kwan, and Owen Hargreaves with Manchester United, just to name a few.
Bach MacCloud, D.O., N.D., Ph.D., OMMF, FAAPM, LC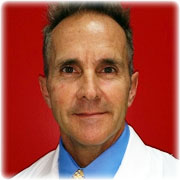 Dr. Bach MacCloud's mission has been "empowering people in overcoming health challenges to free them from healh-imposed limitations and achieve their goals for a healthy, successful life." Dr. MacCloud holds numerous specialty and subspecialty designations and honors. He has founded several successful multi-disciplinary wellness and medical centers, with a focus on Nutrition, Regeneration, Anti-Aging, Bio-Oxidative, Non-surgical Orthopedics (Musculoskeletal), Weight Management, Rehabilitative, Integrative and Performance Enhancement Medicine).
Read more about Bach
Dr. MacCloud was paralyzed following a major near-fatal mishap. He overcame his challenges and re-learned how to breath, talk, walk, and regained 60 lbs. of lean body mass. Dr. MacCloud has re-invented himself, and directs his efforts toward developing products and services that have a positive health impact upon his clients. His most recent endeavor (in addition to being Chief Medical Officer of Eco-Systems Partners), is Body Symphony Rx, LLC, a company devoted to furthering his life mission by "Making great-tasting, healthy foods disguised as treats". His resume of professional accomplishments regarding clinical practice as a physician, wellness training, nutrition and naturopathy, and performance enhancement is exhaustive.
Dr. MacCloud's academic acheivements include:
B.A. in Psychology & Parapsychology. New College U. of South Florida, Sarasota, Fl.
M.S. & Ph.D. in Holistic Health Sciences. Columbia Pacific University, San Rafael, Ca.
N.D. (Doctor of Naturopathic Medicine). Brantridge Forest School, England in conjunction with The Center for Health and Fitness Excellence, Park Rapids, Mn.
D.O. (Doctor of Osteopathic Medicine). Nova Southeastern University - College of Osteopathic Medicine, Ft. Lauderdale, Fl.
OMMF (Osteopathic Manipulative Medicine Fellowship). An additional year of specialization in OMM consisting of treating patients and teaching OMM to 1st & 2nd year Osteopathic Medical students.
D.A.A.P.M. Diplomat of The American Academy of Pain Management.
INTERNSHIP - A traditional rotating internship at Palmetto General Hospital, Hialeah, Fl. A 460 bed facility (Tenet System approx 120 hospitals). Ranked among the top 100 teaching hospitals in the U.S. in 1998.
Amanda Thomas

Amanda Thomas is NAFC's matchmaker. Amanda has developed and perfected a system of fitness matchmaking that will change the way personal training is delivered and experienced by both the experienced customer and novice. Amanda brings her expertise and insatiable passion for helping others reach their fitness goals to NAFC in an effort to inspire positive change in the way personal training is delivered virtually.
Leslee Bender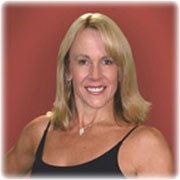 Leslee Bender has been in the fitness industry for over 25 years, and has been selected as one of the candidates for 2010 instructor of the year by IDEA. Leslee is the original creator of Safe Pilates, utilizing the Pilates Coach mini ball (now the Bender Ball). Leslee has produced over 25 DVDs illustrating these methods, and has presented in over 20 countries worldwide. Leslee's certifications are from ACE, AFAA, ACSM, NASM, and she holds a B.A. from the University of Nevada, Reno, and is now enrolled in the Gray Institute GIFT program.
Read more about Leslee
As the original creator of the Bender Ball™ and Bender Method™, Leslee has presented at all of the main fitness conferences throughout the world; including IDEA, IHRSA Club Industry, Sara City, ECA, AFPA, AAAI and many more. Hundreds of clubs have utilized her form of Pilates training where she has integrated her unique Selective Stabilization(tm) methods for taking Pilates training to a whole new level. For these efforts, Leslee is currently nominated for New Mind Body Programmer of the Year for ECA New York.
Leslee's philosophy is: "Everybody can do the Bender Method of training from Core Training to Pilates. My instructional techniques are based on real results. I have worked with the best of the best exercise physiologists and practitioners in the medical field to design specific exercises for strength. I personally train individuals to insure my techniques deliver results for people just like you. I believe one MUST learn to activate their core before ever moving forward into any kind of exercise program. With my Bender Method of Core Training, you'll finally feel your entire abs, possibly for the first time, including your side obliques, upper abs and those really hard to train deep lower abs."
William McDaniel, MD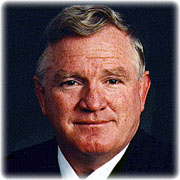 Rear Admiral, Dr. William James McDaniel, Medical Corps, U.S. Navy, attended college on a full wrestling scholarship and received his Bachelor of Science degree in Physiology in 1964 from Oklahoma State University. In 1968 he received his Doctor of Medicine Degree from the University of Oklahoma, School of Medicine.
Read more about William
His subsequent duty assignments include Flight Surgeon at Marine Corps Air Station, El Toro, California; Marine Corps Air Station, Futema, Okinawa; aboard USS TRIPOLI (LPH-10) off the coast of the Republic of Vietnam; and Naval Air Station, Whidbey Island, Washington.
RADM McDaniel had a series of assignments which included Chief, Department of Orthopedics, Naval Hospital, Rota, Spain; Acting Commanding Officer and Director of Clinical Services, Naval Hospital, Rota, Spain.
Rear Admiral McDaniel assumed command of Naval Hospital Charleston, South Carolina on 27 July 1988, where he was selected as Rear Admiral in November 1989. In June 1990, he became U.S. Pacific Command Surgeon, Camp H.M. Smith, Hawaii.
RADM McDaniel's other activities include Navy Wrestling Champion, Interservice Wrestling Champion, and World Silver Medalist in CISM Games, Rome, Italy in 1974. He has been the National Team Physician for Track and Field World Championship, Rio De Janeiro, Brazil in 1976; and Team Physician, World Championship Basketball in Teheran, Iran in 1977; World University Games, Bucharest, Romania in 1981; and for the U.S. Boxing Team, LaPaz, Bolivia in 1982. Rear Admiral McDaniel was also a U.S. Olympic Team physician for the 1984 Olympics in Los Angeles, California.
Rear Admiral McDaniel's military awards include: Defense Superior Service Medal; Legion of Merit (two awards); Meritorious Service Medal, Joint Service Commendation Medal, Army Commendation Medal; Meritorious Unit Commendation; National Defense Service Medal (two awards); Humanitarian Service Medal; Sea Service Deployment Ribbon; Overseas Service Ribbon; Vietnam Service Medal (with 2 battle stars) and Fleet Marine Force device.
Stacey Lei Krauss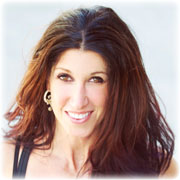 Stacey Lei Krauss is the Lead Fitness Advisor for Vibram FiveFingers®. She has specialized in foot-fitness since 2000 and has written educational and health programming which teaches fitness leaders and instructors about the importance of training with bare feet. Stacey Lei is also the creator of the globally recognized, and award winning barefoot fusion program, The willPower Method®, and she is the owner of the willPower FIT STUDIO in Denver, Colorado.
Read more about Stacey
Recipient of the 2014 ECA Best Female Presenter Award, Stacey Lei is a Master Trainer for Schwinn Cycling, BOSU, and Peak Pilates. She also sits on the Advisory Board for Power Music, is a Reiki Practitioner and a proud member of the Gatorade Fit Trainer Team.
Frank Torres, MD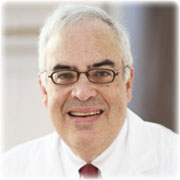 Frank Torres, M.D., specializes in cardiology and brings comprehensive knowledge and extensive experience with heart health to NAFC's Advisory Board. He has been principle member of Bellevue Cardiology at Cascade Medical Center and Issaquah Cardiology at Medical Center of Issaquah. Currently he is engaged in his own Cardiology Specialty practice in Albuquerque New Mexico. Dr. Torres earned his Medical Degree at the University of California in 1983, with internship and residency in 1984. He was awarded fellowships at: Stanford Medical Center, University of California and Harvard Medical School.
Read more about Frank
His professional activities and awards also include:
Council on Clinical Cardiology, American Heart Association, Fellow
Paul Dudley White Society Member
King County Medical Society
Dr. Torres is certified: American Board of Internal Medicine, Internal Medicine 1986, and American Board of Internal Medicine, Cardiovascular Diseases 1989.
Dr. Torres specialty interests include: Stress Testing, Heart Catheterization, Balloon Angioplasty and Stents, Pacemaker Placement, Diagnostic Cardiology, Congestive Heart Failure, Peripheral Artery Diagnosis, Angioplasty and Stent Procedures.
Bryan Harris, MD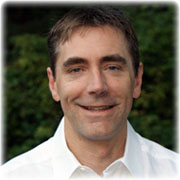 Dr. Harris attended the University of Oregon and Lane Community College. After receiving his medical degree at the University of Kansas, School of Medicine, he completed his residency at Cottage Hospital in Santa Barbara, CA. He is board certified in Internal Medicine and has been in practice, affiliated with Samaritan Pacific Communities Hospital, for more than four years. Dr. Harris takes a special interest in healthy lifestyles and fitness and provides consultation regarding a wide variety of health related matters for the NAFC.
Mark Macdonald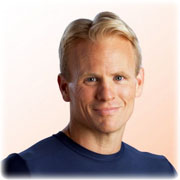 Mark Macdonald, creator and CEO of Venice Nutrition, celebrity nutrition & fitness expert and author of the NY Times Best Selling Book, Body Confidence, opened the first Venice Nutrition Consulting Center in Venice Beach, California, in 1999. In 2006, he brought his successful program to a wider audience by launching Venice Nutrition Online, a fully interactive online version of the program that makes Venice Nutrition available everywhere in the world. Venice Nutrition has grown to include more than 550 consulting practices, 17,000 nutrition coaches, and over 1 million people living the plan.
Read more about Mark
Mark's product was born out of his lifelong interest in health and fitness. The Venice Nutrition Program is first and foremost about empowering every individual to achieve their ideal body. Mark's frustration with incomplete "health solutions" and restrictive diets began in his years as a college athlete, and increased as he became a professional fitness model, nutritionist, kinesiologist and personal trainer. Mark set out to learn how the human body really works, discovering the power of blood sugar stabilization. Following years of study and extensive work with clients he designed the Venice Nutrition Program, a powerful three-step system which is now available to read in his best selling book, Body Confidence.
Mark's passion for spreading the message of blood sugar stabilization led him to become the featured nutrition & fitness expert for CNN, Dr. OZ, HLN, Access Hollywood, Chelsea Lately and many other local and national TV shows. He is a consistent contributor to print and online media. Mark regularly works with top celebrities and professional athletes in every sport. In 2013, People Magazine featured Mark's book, Body Confidence, as one of Hollywood's hottest nutrition plans.
Mark's mission is to change how the world looks at food and provide real solutions for people to look and feel their best, achieving true Body Confidence. Mark speaks throughout the world sharing his message and inspiring others to take control of their health.
Dr. Brooke Azie-Rentz, ND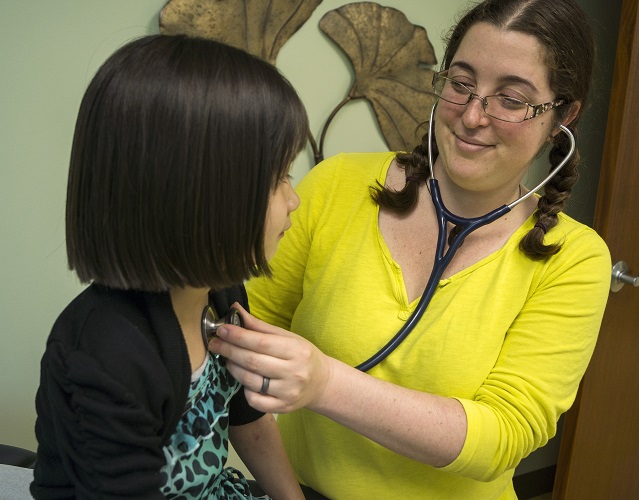 Dr. Brooke is a Primary Care Physician with a specialty in women's health and Bio-identical Hormones. Due to her undergraduate training in Physical Therapy, she also specializes in musculoskeletal system disorders. Dr. Brooke employs many modalities to treat her patients including diet and lifestyle changes, nutritional and hormonal supplementation, hands on manual therapies and various rehab modalities such as therapeutic ultrasound, IFC/TENS, hydrotherapy, trigger point injections and therapeutic exercise. Going beyond just symptomatic fixes, Dr. Brooke educates her patients about their health and promotes not only optimal healing but the importance of prevention-based medicine.
Read more about Dr. Brooke
Dr. Brooke grew up on the East Coast. She attended the University of New England in Biddeford, ME where she studied Physical Therapy before deciding to go to medical school. After graduating with her B.S. in Medical Health Science, she moved to Seattle in order to attend Bastyr University in 2001. After 4 years of medical school, Dr. Brooke's plan to move back East was interrupted when she met her future husband, Jashar. Not to mention she had come to love everything the Pacific Northwest had to offer. After working in Redmond for 4 years, Dr. Brooke moved to Sammamish to open her private practice in 2009 before opening Alpine Integrated Medicine in 2011 with her partner Nichole Santoro, LAc.
Always looking to improve her clinical skills, Dr. Brooke continues her studies through additional coursework and by attending medical conferences. In addition, she tries to give back to the profession by mentoring students. In 2009, she was awarded the honor and privilege of supervising one of only two Naturopathic residents chosen nationwide through the STAIR residency program. Dr. Brooke maintains professional memberships with the American Association of Naturopathic Physicians (AANP) and the Washington Association of Naturopathic Physicians (WANP).
Dr. Brooke lives in Duvall with her husband, Jashar, two beautiful children, Irie and Bodhi, their dogs and chickens. Although the last couple of years have been more homebound with the babies, Dr. Brooke likes to spend her free time enjoying the great outdoors and spending time with friends. Luckily, out in Duvall, there is plenty of opportunity to keep busy with gardening and home improvement
Dr. Brian Stenzler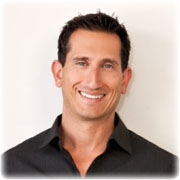 Dr. Stenzler is the co-founder of DREAM Wellness and opened DREAM Wellness centers in Pacific Beach and Del Mar in 2006. He has held positions on the Board for the NY Chiropractic Council, including President of Nassau County and was a member of the Executive Board. He is Immediate Past President of the California Chiropractic Association in San Diego and is presently Vice President of the entire State Association, and will begin his tenure as President of the CCA in June 2014.
Read more about Brian
Dr. Brian Stenzler earned his Doctorate in Chiropractic from Life University in 1998, and in 1999, a Master's degree in Sports Health Science from Life University.
Dr. Stenzler was named New York Chiropractic Council's Chiropractor of the Year, receiving the World Chiropractic Alliance's Outstanding Service Award, and Chiropractic Leadership Alliance's doctor of the month. Dr. Stenzler was recognized by the American Red Cross for assisting relief workers at Ground Zero following the 9/11 tragedy. His humanitarian efforts continued into San Diego where he served Chiropractic care to the firefighters of the 2007 Firestorm.
Dr. Stenzler is guest speaker at Chiropractic conferences and colleges, and lectures to businesses, schools and civic organizations. He has also been featured on television and radio shows around the country. Dr. Stenzler received the prestigious 2012 Doctor of the Year award from the California Chiropractic Association, San Diego County District.
Dr. Stenzler has been a member of the United States Golf Association's (USGA) Wellness Team since 2009 serving Chiropractic to golfers participating in the US Open. He serves Chiropractic to many current and retired professional athletes.
Pete Terlaak, CPC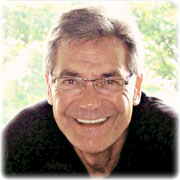 Pete Terlaak, CPC, is a graduate of The Academy for Coach Training, accredited by the International Coach Federation (ICF). With over 25 years of professional, life coaching experience, his clientele ranging from those just beginning on their career paths, to those in the midst of occupational transition deciding to embark on entirely new directions in their lives. Guided and known by the motto "Coach for Freedom," Mr. Terlaak focuses on facilitating a sense of freedom that emerges from responsible choices for change, and the new opportunities and possibilities that follow.
Read more about Pete
Mr. Terlaak follows the life coaching principles of respect, accountability, integrity and a belief in the human potential. His work helps set short- and long-term goals to help clients become clear about how to get from where they are now to where they want to be. The goal of clarity is followed by a plan to take action.
"Making a contribution and living life with passion is the most important and best decision that you will ever make. Because you are willing to move forward, you will make the difference between simply existing and savoring every moment of your life.
D. Michael Johnston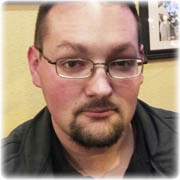 D. Michael Johnston is a self-employed statistician, math tutor and consultant. Originally from Northern California, Mr. Johnston spent 5 years in the United States Army, including 2 years studying at the United States Military Academy at West Point, NY before returning to active duty before exiting the Military Service in 2012.
He currently is engaged as a technician in the calibration industry and studies Applied Mathematics at SUNY Empire State College and will graduate in 2014 with his B.S. Michael enjoys the challenge of projects involving statistical measures and metrics as applied to the construction of definitive measurement instruments. Along with his schooling and employment Mr. Johnston is a freelance consultant to keep his mind active and stimulated.
Daniel Levy, MD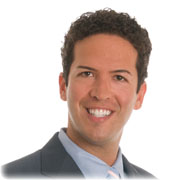 Daniel Levy M.D., graduated from of the University of Washington then moved to New York City where he completed his graduate medical education and residency in dermatology. Daniel's training also included a year of general and trauma surgery at University of Southern California in Santa Barbara, a wound healing fellowship at University of Miami clinical fellowship at Duke University.
With experience at the country's top-tier institutions, Daniel brings with him a cutting-edge approach to cosmetic dermatology as well as an enthusiasm for wellness. Daniel is in his element at PRO Sports Club where he enjoys many indoor and outdoor sports including basketball, tennis, and racquetball.
Frank Plasso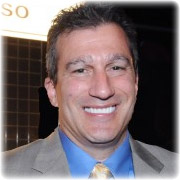 Plasso represented the USA in Seoul, Korea in the World Marathon Championships and served as team captain. During his remarkable running career, Plasso won more than 250 races, including the Las Vegas Turkey Trot six times and every major race ever held in Las Vegas.
Currently, Plasso serves as the President/CEO of Supplement Rx, a national vitamin manufacturer and Elite Nutrition, a national chain of retail supplement stores. The first Elite Nutrition store opened in Henderson, Nevada in 1988 and is still in existence today.
Read more about Frank
Frank Plasso matriculated to UNLV on a full scholarship for track and field and cross country. After four years at UNLV Frank holds all records for distance running. A scholar and athlete, Plasso earned a degree in 1982 in business management.
In 1982, Plasso became one of the world's elite runners. That same year he became the USA National 10K and 25K Champion. The following year, he won the Phoenix International Marathon, running the third fastest debut ever for an American marathoner. Plasso overcame one of the top international fields ever assembled in 1982 in Phoenix, including Belgium's Carl Listmont, who won silver and bronze medals respectively, at the 1976 and 1980 Olympic Games.
Plasso followed up in 1984 by again winning the Phoenix International Marathon. Two years later he won the first of two Las Vegas International Marathons, blazing a record time of 2:12:36. The record stood for nearly 20 years. His time is still the second fastest in event history. In 1989, Plasso won the Las Vegas event again, recording a time of 2:13:13, which remains the third fastest time in the event's history.
Plasso has dedicated himself to giving back to the community. He has been involved with the Las Vegas Candle Lighters Association, a group that assists children with cancer, for many years during his residency in Las Vegas. For his work, he was honored in Utah in December of 2008 as Philanthropist of the Year by the Rocky Mountain Candle Lighters Association. In addition, Plasso has promoted and operated more than 20 fund raising events to raise money for local charities.
Vince Andrich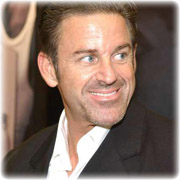 Vince Andrich has over twenty years of sports nutrition business experience at the executive level in the areas of general management, sales, marketing and product development.
His work is his passion. Vince has managed and built several industry leading sports nutrition brands, but is well known for his ability to "re-invent" existing product lines.
Read more about Vince
Vince has a wide range of experience, including President of Fitness Express, a leading sports nutrition distributor, President of The Andrich Group and Vice President of Sports Nutrition with Weider Nutrition International. While at Weider Nutrition International, Vince charged with the marketing, advertising, product development, seminars and internal education for all sports brands including American Bodybuilding. Vince has worked in marketing and product development for MET-Rx USA as their Director of Marketing & Communications.
Vince served EAS Vince as Director of Sports Nutrition, and authored The Sports Supplement Review, 4th Edition. Prior, Vince was VP of Sales & Marketing at Prolab Nutrition where he authored the groundbreaking, No Mistakes Guide to Building Your Best Body. Vince has published in several popular magazines including, Muscle & Fitness, FLEX. He was Senior Contributor for Muscle Media.
A former NPC National Level Competitor, Vince has held numerous titles including, overall Mr. Nevada and Mr. Las Vegas. Currently, Vince and industry veteran Ryan HornBuckle operate the consulting firm Gerstner and Associates Inc.