William Singer, Ph.D.
Executive Director NAFC Non-Profit & Institutional Affairs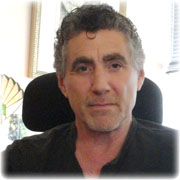 William Singer, Ph.D., earned his Doctorate in Counseling Psychology from Oregon State University. Dr. Singer was awarded the Washington State Governor's Award for Outstanding Volunteer Community Service, having completed his internship training at Community Psychiatric centers in Seattle, Washington. He has held faculty undergraduate and graduate professorships at The University of Puget Sound and City University in Seattle. He was also awarded a Graduate School teaching appointment at Oregon State University.
Dr. Singer's clinical, private practice has spanned 37 years, coaching and counseling families, couples, individuals and children. He is Nationally Board Certified Counselor and a National Board Certified family therapist with a special interest and experience in motivational, Sports Psychology. Dr. Singer has provided direction for athletes seeking a path to increased athletic and personal performance. He is the Executive Director for Institutional Affairs & NAFC Non Profit, serving as mentor and advisor for individuals, professionals and organizations.
Dr. Singer's practice combines inspiration, motivation and a blueprint for life-balance between professional effectiveness, vocational and personal growth. His experience and knowledge as therapist, teacher, coach and business developer have afforded him insights into a broad range of life's issues which he passionately shares with others.