NAFC Continuing Education Provider Application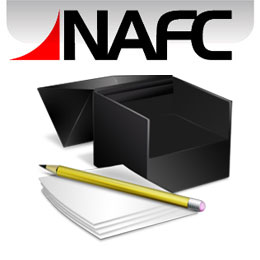 Our Continuing Education Provider Program is designed to provide educational opportunities for NAFC Certified Fitness Professionals to enhance their professional knowledge and capabilities. If you are interested in offering courses once or multiple times during the 2018 calendar year, complete and return the course application, the signed agreement and the appropriate fees.
Keep Your Fitness Certification Active!
All NAFC Certifications are valid for 2 years. The required credits for re-certification are as follows:
Personal Trainer, Group Fitness, or Wellness Consultant Certifications
Nutrition Coach
Pilates Coach Certifications
Mat 1 - 1.8 CEC's
Mat 2 – 0.8 CEC's
Reformer 1 – 3.8 CEC's
Reformer 2 – 2.0 CEC's
Reformer 3 – 1.0 CEC's
Single Course Certifications
Weight Training, Fitness Assessment, Lifestyle Consultant,Aerobics Instructor, Step Instructor